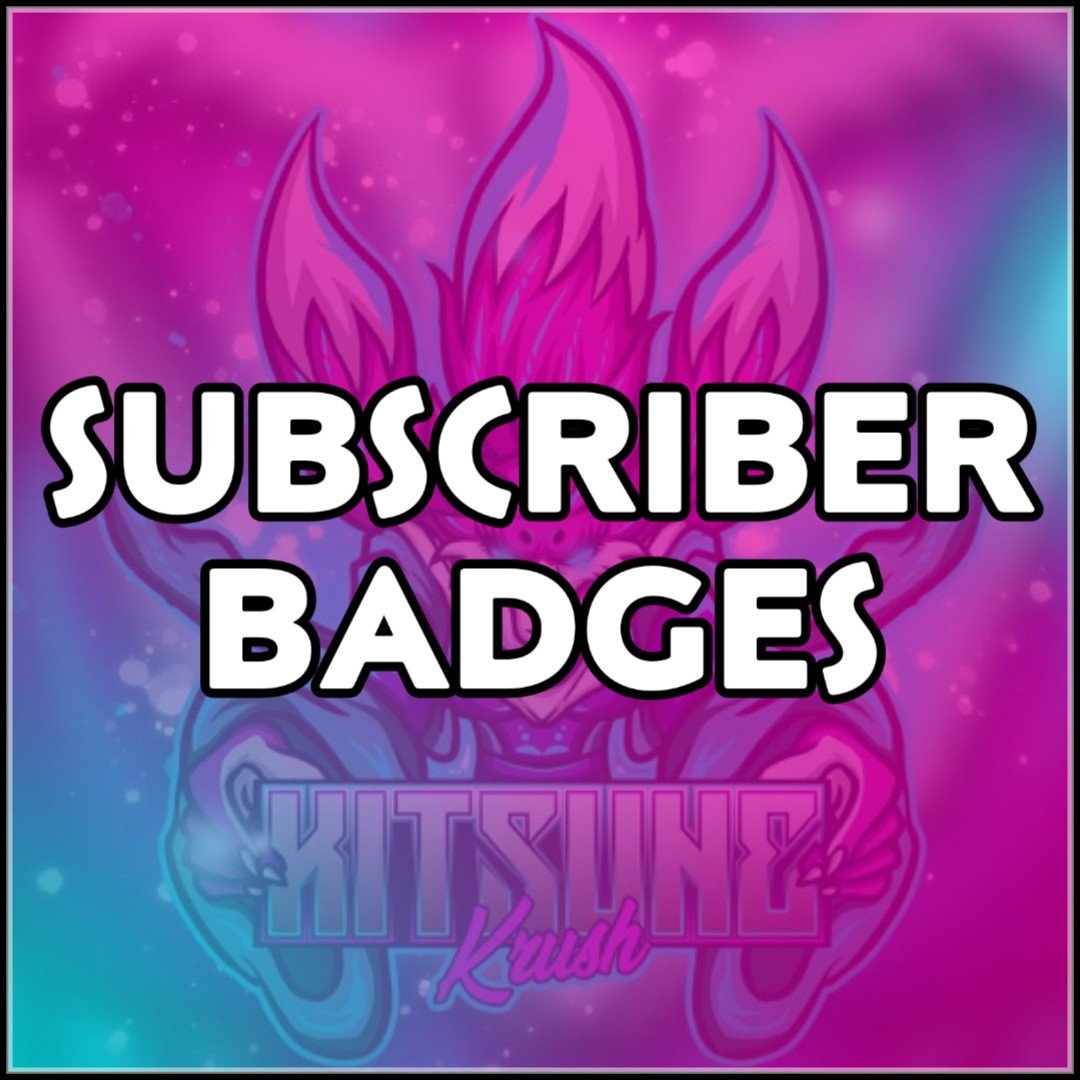 **for efficiency and timeliness we offer a limited amount of slots for each listing at one time until all artwork in queue is completed to ensure the best quality**
What better way to show your subscribers you love them and giving them dedication to your channel bragging rights with really awesome subscriber badges! Buy 1 or bundle and SAVE!!!
Please include details about your sub badge request in the purchase description during checkout or send me a message via e-mail KitsuneKrush@gmail.com or DM me on discord. This is in order to effectively communicate any potential revisions needed for your sub badge(s). There is a limit of 5 free revisions per badge, if further revisions are require please select the "add 1 revision" option from the drop down menu.
Please allow up to two weeks for the completion of your sub badge(s). Updates will be sent via e-mail or discord DM during the process, we also post a live view of our art queue in our Krushie Krew community discord.
All subscriber badge files will come as a set of .PNG files, in the three sizes required by Twitch. (72x72px, 36x36px, & 18x18px)
*you must provide an email or contact me via discord in order to recieve your files.*