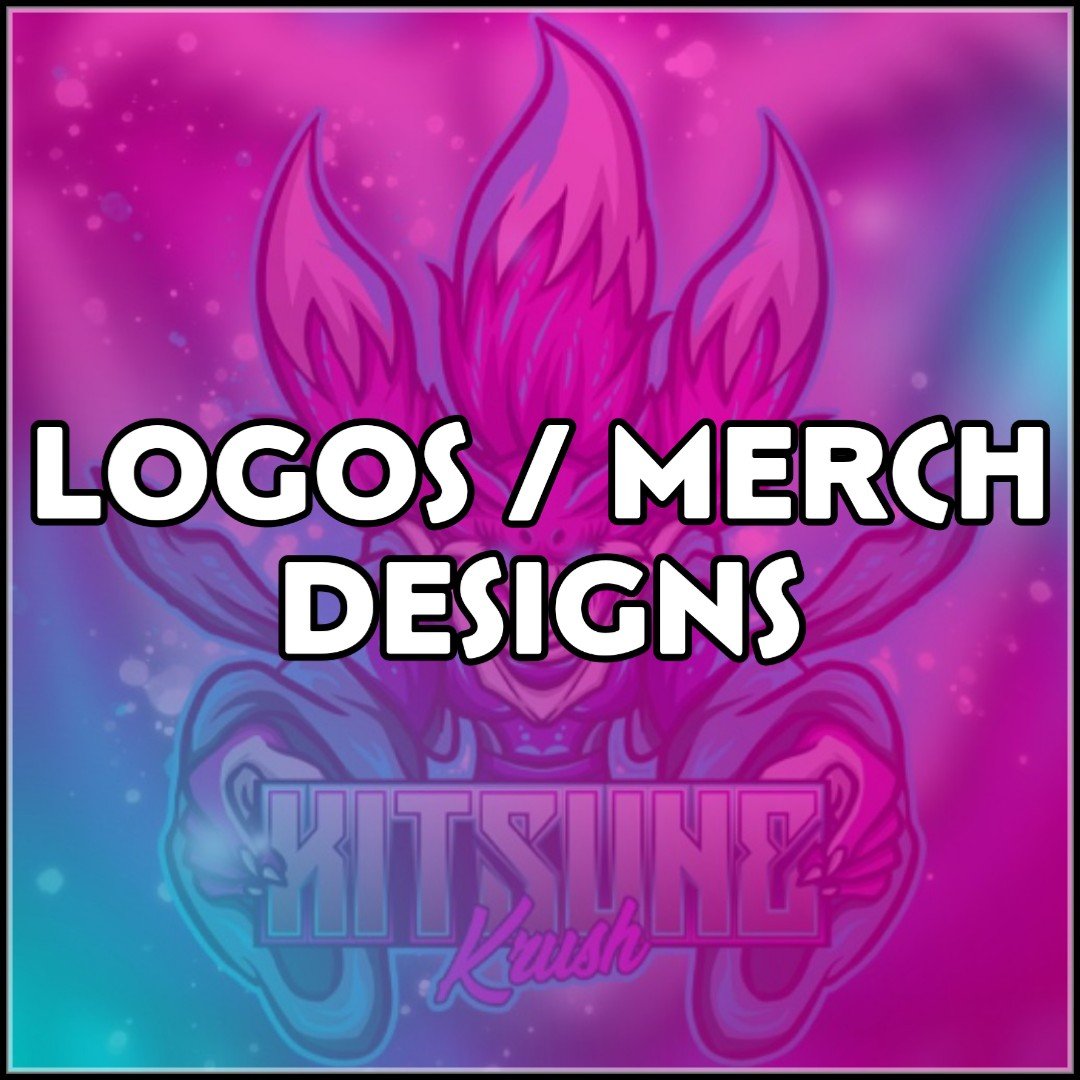 **for efficiency and timeliness we offer a limited amount of slots for this listing at one time until all artwork in queue is completed to ensure the best quality**
A great brand is built around it's focal point, the logo, let us help inspire your theme, help you stand out on your social media with bold branding or create your newest merch design!
Please include details about your logo request in the purchase description during checkout or send me a message via e-mail KitsuneKrush@gmail.com or DM me on discord. This is in order to effectively communicate any potential revisions needed for your logo. There is a limit of 5 free revisions per logo, if further revisions are require please select the "add 1 revision" option from the drop down menu.
Please allow up to two weeks for the completion of your sub logo(s). Updates will be sent via e-mail or discord DM during the process, we also post a live view of our art queue in our Krushie Krew community discord.
All logos will come as .PNG standard maximum file size 2289x2289px unless you require a specific size. If a certain size is required please state so in your description messages.
*you must provide an email or contact me via discord in order to recieve your files.*